The Onomatopoeia Theatre Company
Onomatopoeia Theatre Season Three - "Love Dada Love"
Over the course of our next season, we at The Onomatopoeia Theatre Company want to inspect the complicated emotion called "Love". Love can often be the driving force in a person's life.  People often find themselves going to extremes for love, sometime to comic effect and sometimes tragically.  We often find ourselves doing things that we never thought we would do for love and thinking of things we never thought before.  And love can be the catalyst for many of life's most memorable events.
For this investigation, we are looking to Dada theatre as a guide.  The Dada artistic movement has a heavy focus on inspiration and improvisation, and we think that these are two tolls perfectly suited for our journey.  There are countless stories of people who are inspired to change their lives in a moment's notice for the sake of love.  And those who are drunk with loves passion often do not entirely know what they are doing.  Love makes you move by instinct.  It is often something that you just feel or know without being able to explain why.
As we move forward this season, we at The Onomatopoeia Theatre Company want to explore these thoughts and feelings further in our productions. We are looking to inspect love in all of its many forms, both comedically and tragically.  We want to see the absolute extremes people go though for love with our characters and the stories we tell. Please join us and come see what lessons can be learned from loves everlasting impact!!!
Our third season includes:

Psuedolus
by Titus Maccius Plautus
adapted by Thomas R. Gordon
Feb. 27th - March 16th, 2014
at
The Gene Frankel Theatre
24 Bond Street, New York, NY 10012
A Comedic Investigation Of Love And Improvisation

A young Roman by the name of Calidorus has a problem.  He is in love with Phœnicium, a girl who belongs to a Madame named Ballio, but a bargain has been made to sell her to an old and ugly Macedonian soldier.  Calidorus will do anything to stop this, so it falls to Pseudolus, the clever slave, to help her master save Phœnicium from this Macedonian nightmare and win her freedom or she will lose her head.  The stakes are high, and it is clear that Pseudolus does not entirely have a clear plan.  Can Pseudolus improvise her way out of this awful mess and save the day for a happy ending?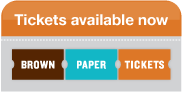 Cast

Pseudolus – Miranda Webster
Calidorus, Simo – Alex Levitt
Ballio – Sarah Hegarty
Harpax, Simia, Boy, Ballio's Slaves – Matthew K. Davis
Phoenicium, Charinus, Callipho, Cook, Ballio's Women – Madison Byles
Crew

Director - Thomas R. Gordon
Stage Manager – Samantha Ryel
Costume Design – Al Malonga
Set Designer - Zach Serafin
Lighting Designer – Brian Henderson
A Mid Summer Nights Dream
by William Shakespeare
Aug. 7th - Aug. 31st, 2014
at
The Gene Frankel Theatre
24 Bond Street, New York, NY 10012
A Mystic Journey Of Love And Inspiration

The faeries from Shakespeare's "A Mid Summer Nights Dream" are upset because last year the Onomatopoeia Theatre Company did not produce any comedies.  To make up for this, they are magically forcing our company to perform and produce one of Shakespeare's most enchanting stories.  Please join The Onomatopoeia Theatre Company as we lovingly tear apart this timeless classic searching for romantic love while trying to appease all things magical!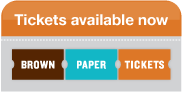 Antony and Cleopatra
by William Shakespeare
Nov. 13th - Dec. 7th, 2014
at
The Gene Frankel Theatre
24 Bond Street, New York, NY 10012
A Passionate Examination of Love, Politics and Fate...
As the Roman Republic begins to crumble, the Mark Antony has now become one of the three new rulers of Rome. Torn between his love for the empire and his love for the beautiful Cleopatra, Antony eventually decides that he must have both! But when love, blood and politics mix, it can often be a deadly potion... Come help us examine Shakespeare's enduringly engaging tale of passion, revenge and death!